At the start of the 2017/18 Premier League season Chelsea, Arsenal and Manchester United fans debated about which team's striker was going to perform the best over the season. 
Unfortunately, all three of them have left a lot to be desired this season. A general lack of goals due to poor quality finishing has meant none of these strikers have broken the 20 goal barrier in the Premier League this season. 
But which player succeeded in new surroundings this season? And who struggled?
3. Alvaro Morata – 5/10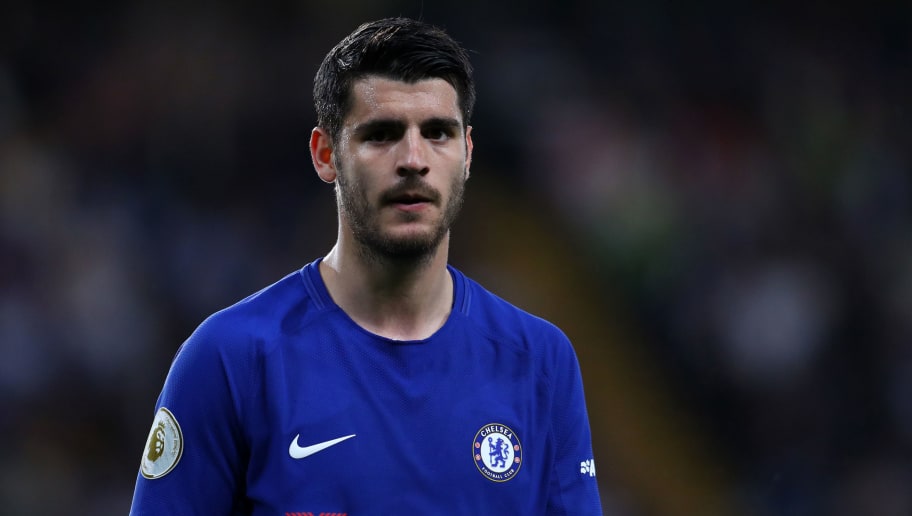 Filling the shoes of the controversial Diego Costa was always going to be a difficult task. His aggression and determination made him a nightmare for Premier League defenders who were surely happy to see the back of him. 
Alvaro Morata seemed like he would be a decent replacement after Chelsea failed to sign Romelu Lukaku from Everton last summer. Morata is similar in height to Costa, and although he is a bit quicker he has failed to impose himself on defenders like his predecessor. 
At times this season Morata's finishing has simply been appalling and he has registered the fewest Premier League goals of the three strikers in this list with just 11. In his defence he has six assists this season which is two more than Lacazette but his key misses against Burnley and Arsenal this season have stuck in the memory. 
His movement is very good but he needs to work on his finishing. It is never okay for a top-level striker to be so consistently bad at one-on-ones. Whilst his knack for heading in Cesar Azpilicueta's fabulous crosses should not go unnoticed, Olivier Giroud is arguably better than Morata in the air so he needs to add more to his game in order to justify his position as a starter. 
Like Lacazette, it his his first season in the Premier League and it can be tough to adjust to the pace and physicality of the League.
He will be given another chance to lead the line at Chelsea next season due to his age and the fact that he cost £58m (£70m with add-ons). But there are also rumours linking him to Juventus.
2. Alexandre Lacazette – 6/10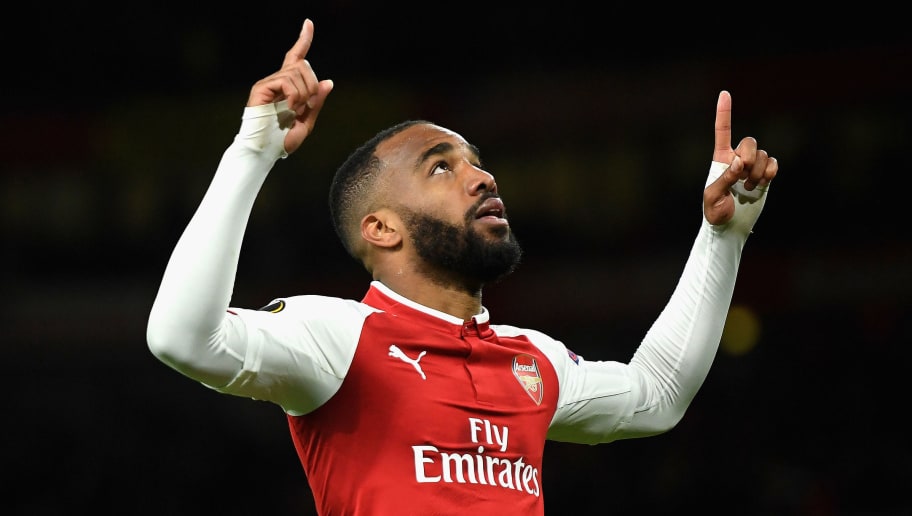 Coming in from Lyon at the start of the season many had hoped that Alexandre Lacazette would solve Arsenal's striker problem. He was expected to bring his pace and ability to get in behind to the Gunners, thereby making the most of the skills of Mesut Ozil. Something that the immobile Olivier Giroud was unable to do.
Many were excited when Arsenal signed Lacazette but he has been quite underwhelming. While he should't be blamed too much, as it his first season in the Premier League and he played for a rather poor Arsenal team that were atrocious away from home, he has been ineffectual at times this season. Moreover, his first touch has been poor on too many occasions, causing him to lose possession in key areas. 
He got off to a decent start, scoring with nearly his first touch of the season against Leicester City. This was followed up with goals in his next two home appearances in the league. 
Unfortunately, as time went on Lacazette's early season form began to disappear. He went on a severe goal drought that saw many Arsenal fans lose faith in him. His general play during the drought was decent as he was involved in Arsenal's linkup play and ended the season with 14 goals and four assists following a resurgence towards the end of the season.
Ultimately, a striker's job is to score goals and his four league assists do not vindicate his lack of goals. To make matters worse, the departure of Alexis Sanchez led Arsene Wenger to sign Pierre-Emerick Aubameyang, who many feel is a better striker than Lacazette.
This hasn't been a total disaster for Lacazette due to the fact that Aubameyang has been cup-tied for this season's Europa League, having appeared in the competition for Borussia Dortmund. Next season, however, we can probably expect the main man up front to be Aubameyang unless the next Arsenal manager makes the unfortunate decision to play him on the wing to allow Lacazette to remain in the centre.
No matter what happens, it will be interesting to see how the two men play together next season
1. Romelu Lukaku – 7/10
Sure, Lukaku has scored a lot more goals than Lacazette and Morata in all competitions. Lukaku raked in 30 goals, which is by no means a poor return. Unfortunately, only 16 of those have come in the league which means that he has only scored two more goals than a struggling Lacazette. To make matters worse, he has played 2869 minutes of league football, much more than the 2212 played by Lacazette, and the 2067 minutes played by Morata. 
Obviously 16 goals is not horrendous, especially when you acknowledge the fact that he plays in a very defensive system under Jose Mourinho, but Lukaku is the only one of the three strikers that has had the benefit of playing in the Premier League before this season. 
Last season he managed 25 league goals for an Everton side that relied heavily on him for goals and he was expected to maintain those numbers after moving to a Manchester United side that boasted superior players. 
He has continued to receive some criticism for disappearing in big games this season – a trait that plagued him when he was at Everton – but he has scored some important goals. In the Old Trafford game against Chelsea he scored once and assisted Jesse Lingard's winner, showing that he is capable of coming up with the goods in the big games. He has also chipped in with seven assists – the most of the three new strikers. 
Lukaku, like Morata and Lacazette will be given a chance again next season and we cannot wait to see how they all perform now that they have had time to adjust to their new clubs.
A discussion on Lacazette, Lukaku and Morata's performances this season. The new Exciting Premier League Strikers
Let'