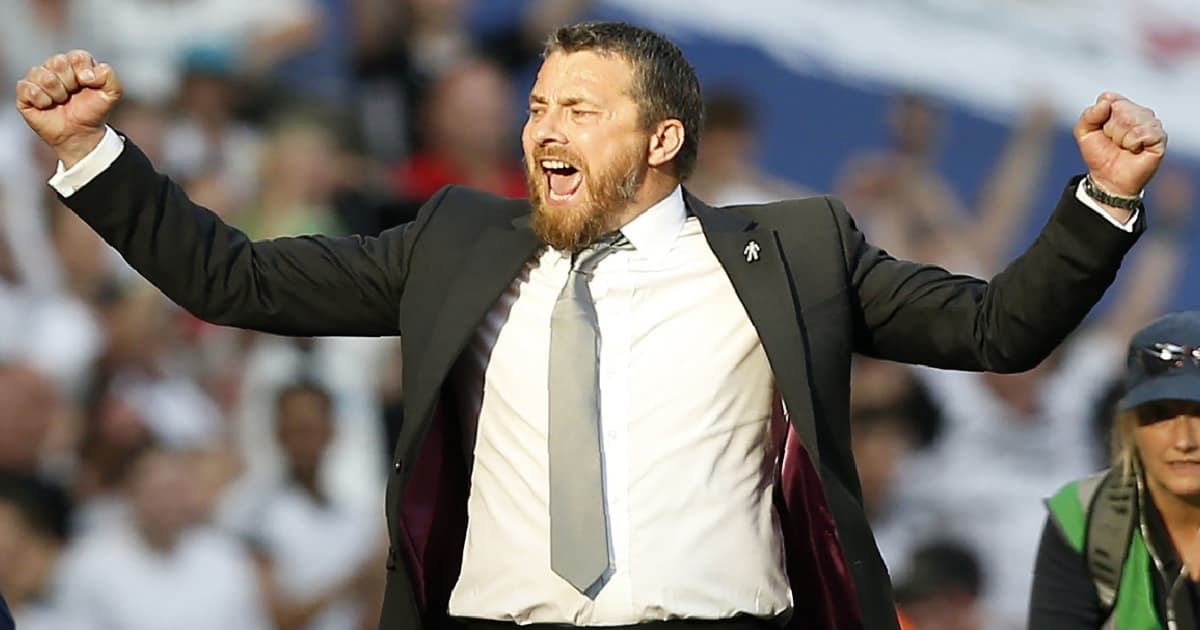 ?Fulham are set to hold talks with boss Slavisa Jokanovic regarding a contract extension this summer as speculation regarding the manager's future continues to grow, according to reports. 
The 49-year-old led the Cottagers to the Premier League through the playoffs last month, beginning their first tenure in the top-flight since 2014. However, he has only 12 months left to run on his current deal with the club.  
We were lucky to have Hodgson as our manager and even luckier to have @Jokanovic. Like Sessegnon I think he is destined for one of the big boys, but I hope he gives us next season and doesn't taint his Fulham legacy by leaving us for Chelski.

— Max Headroom (@MaxHeadroomFFC) June 3, 2018
According to ?The Times, the Craven Cottage chiefs are keen to tie down the Serb on a new agreement following their promotion success as well as reward their man for the change in fortunes he has provided since being appointed in December 2015. 
The talks between the two parties are scheduled for when Jokanovic returns from holiday, with it expected a new three-year deal will be tabled as well as a sharp increase in salary. 
Definitely think Slaviša Jokanovi? is an interesting Plan B for Chelsea. Lots of positives. Would be a bold move, but sometimes you need it. Good style of play, has developed a lot of young talent, understands the English game etc.

— J. Tweedie (@JoeTweedie) June 2, 2018
However, there is history regarding the Fulham boss and his current situation, with the former defensive midfielder guiding Watford to the Premier League in the summer of 2015 before cutting ties with the club after failing to agree new terms.
Another aspect which may concern the Craven Cottage hierarchy is the interest from rivals ?Chelsea, who are attempting to find a replacement for Antonio Conte following a disappointing term which saw them miss out on Champions League qualification. 
Jokanovic has ?already reportedly held talks with his former playing club during their pursuit of a new manager, with the Stamford Bridge outfit's reservations in paying Maurizio Sarri's £7m release clause proving a difficult obstacle to overcome. 
Let'