In recent memory, many footballers have used the World Cup as their audition for a major transfer. In the past, the likes of James Rodriguez, El Hadji Diouf and Asamoah Gyan have all been rewarded with big moves to Europe, and there are plenty who are hoping to make an impact this summer.
Unfortunately, on football's grandest stage, failures are amplified. A poor performance is seen around the world, and can seriously damage their chances of earning an expensive transfer.
Whilst several big names have thus far failed to find their top form, they are not the ones who are looking to attract interest from top clubs. Instead, we take a look at six players who might have damaged their chances of earning a major transfer this summer.
1. Hakim Ziyech – Morocco & AFC Ajax
Ziyech was one of the standout performers in the Eredivisie last season, using his creative genius to earn 17 assists for Ajax, whilst also scoring nine goals. At 25 years old, Ziyech looks as if he could be ready to take the next step in his career.
Touted by many as one of the potential breakout stars of the tournament, Ziyech failed to replicate his form. Back-to-back defeats against Iran and Portugal left Morocco bottom of Group B, and Ziyech wasn't involved in either of the goals his side scored against Spain. 
Admittedly, Morocco are not the strongest side, but Ziyech  never looked like the player who starred in the Eredivisie. Clubs around Europe will surely have taken note of Ziyech's league form, but his World Cup performances may lead a few teams to question whether he could perform at a higher level. 
2. Alireza Jahanbakhsh – Iran & AZ Alkmaar
Like Ziyech, Jahanbakhsh came into the World Cup after having a breathtaking season in the Eredivisie. 22 goals and 14 assists in 39 appearances will have certainly caught the eye of many European scouts.
Iran's supporting cast is also not the greatest, but Jahanbakhsh failed to impress. The 24-year-old played 85 minutes against Morocco in his side's first game, but was surprisingly omitted from the starting line up against Spain. His side's only goal came from an own goal, and Jahanbakhsh struggled throughout – while he was hooked with 20 minutes to go against Portugal.
His performances at the World Cup are not completely indicative of the Iranian's ability, and scouts will certainly have had their eyes on Jahanbakhsh this summer. However, his inability to bring his form to the World Cup may lead a few clubs hesitating to submit a substantial offer for Jahanbakhsh.
3. Gonçalo Guedes – Portugal & Paris Saint-Germain
Guedes joined Paris Saint-Germain in January of 2017 and made 13 appearances for the French giants, before being sent on loan at Valencia in the following summer. He scored six goals and assisted a further 11 in 38 appearances.
With PSG's embarrassment of riches in attack, Guedes may be looking for a new home this summer, especially if PSG find themselves forced to raise money to appease UEFA's Financial Fair Play.
Whilst Guedes assisted Cristiano Ronaldo's second goal against Spain, he struggled in the shadow of the Real Madrid star. His average league form, coupled with his disappointing performances at the World Cup so far, may mean clubs are hesitant to spend big on Guedes, who cost the Parisians €30m.
4. Jerome Boateng – Germany & Bayern Munich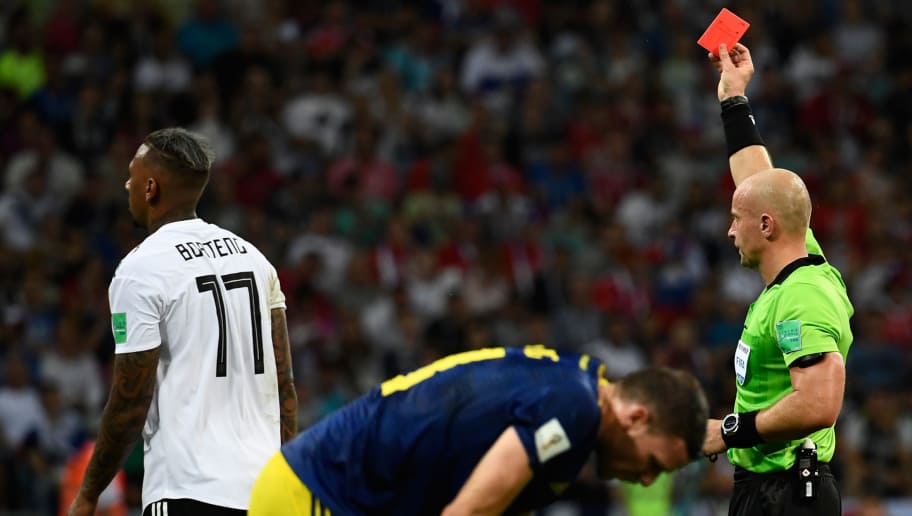 Germany's World Cup performances were nothing short of shambolic, and Boateng is at the heart of his country's footballing issues. His positioning, fitness, work ethic and mentality have all been called into question, and Boateng did himself no favours by receiving a red card at a crucial point of their clash against Sweden.
Bayern CEO Karl-Heinz Rummenigge confirmed that Boateng is considering his options, and that they would allow the centre back to leave if they receive a suitable offer. A fee of around £45m has been suggested, which seems fairly reasonable for a defender of Boateng's pedigree.
However, Boateng appeared to have forgotten the basics of defending against Sweden. He was constantly caught out of position and looked as if he lacked a professional mentality. Boateng comes with a high transfer fee and large wage demands, and the risk may be too high for any interested clubs, as Boateng has not looked anything close to what would be expected of him.
5. Timo Werner – Germany & RB Leipzig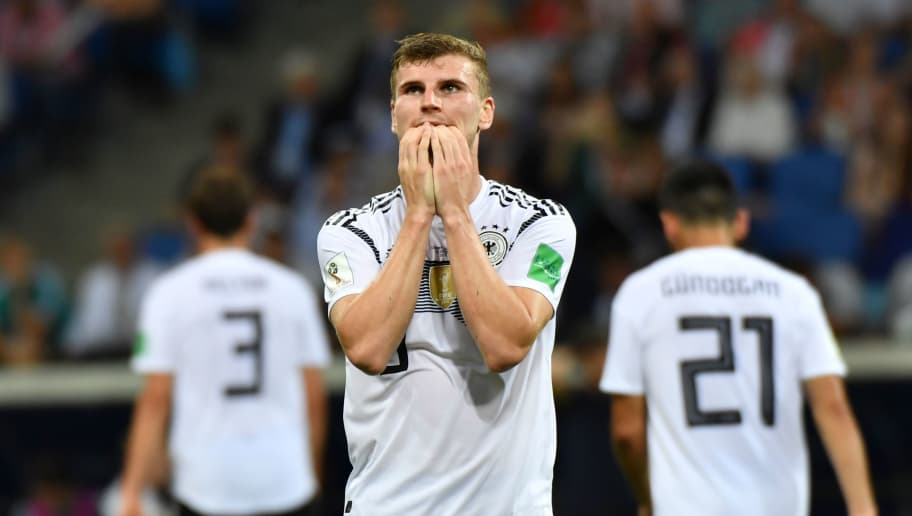 Another German who failed to impress, Werner managed 21 goals and ten assists in the Bundesliga for RB Leipzig last season, making the 22-year-old one of the hottest prospects in the world. Werner was subsequently linked with a move which could cost close to £100m. 
For a team to spend such an amount on a striker, they would need to be guaranteed of success. Unfortunately for Werner, he has not given that guarantee this summer, failing to score in Germany's truncated tournament. 
Werner will still generate interest this summer, but may save any interested team some money, as his World Cup performances have not been that of a striker worth £100m. His club will not be able to disagree, meaning his transfer value may have dropped as a result.
6. Robert Lewandowski – Poland & Bayern Munich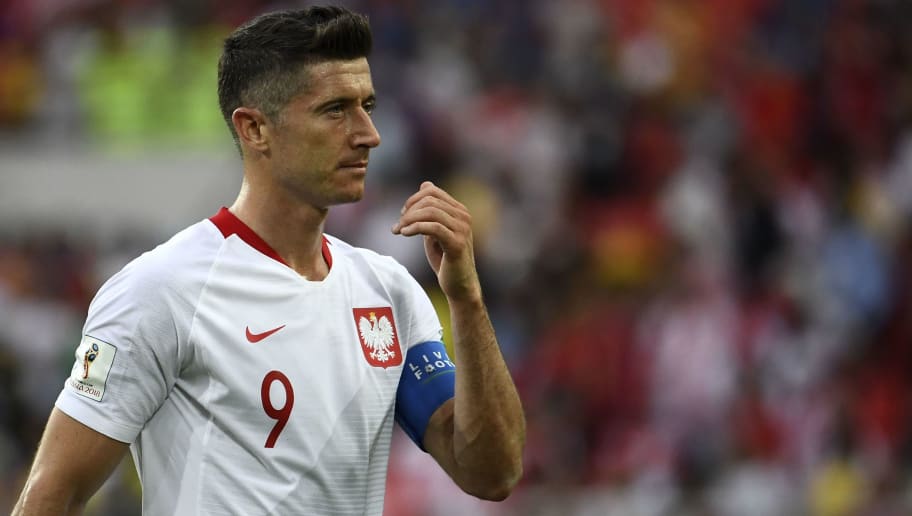 270 minutes. Three shots on target. 0 goals. 
Strongly linked with a move away from Bayern, reports from Germany suggested that Bayern would only entertain offers of over £175m for their striker. The 29-year-old's agent admitted that Lewandowski wants to leave, but £175m is an astronomical fee. For any team to spend that money on an ageing striker, he would have to guarantee multiple prolific seasons.
Lewandowski did not score as his side lost 2-1 to Senegal, and looked nothing close to a player worth £175m as he drew blanks against Colombia and Japan. For Lewandowski to earn such an expensive move, he needed to perform at an incredible level at least once – most likely tow or three times – in the tournament. He didn't. 
Let'