Transfer rumours, let's face it, we're all a sucker for them. As soon as the transfer window opens, newspapers and websites are overflowing with news of the supposed latest deals, and we wolf them down like manna from heaven. 
Sure, they usually tend to be absolute drivel, but that doesn't stop them flying around the internet and getting fans giddy with the prospect of bringing in a new star.
Heck, I've fallen victim to it too, when I spent most of the 2017 summer furiously refreshing my Twitter feed, looking for any sign that Pierre Emerick-Aubameyang may have been on his way to Stamford Bridge. Alas, he chose an inferior London-based side instead; a real pity.
In the past 12 months, Chelsea have come to realise that their £58m striker Álvaro Morata is, to put it mildly, a bit of a dud, with the majority of his efforts spiralling into the depths of the Shed End. Always offside, and quicker to take a tumble than a seasoned gymnast, the Spain international has been nothing short of a flop at Stamford Bridge.
With the Blues seeking a new man to lead the line, a host of possible alternatives have been linked to the club over the past year. So here's 35 (yes, thirty-five!) strikers Chelsea have been linked with since January 2018.
1. Christian Benteke – Crystal Palace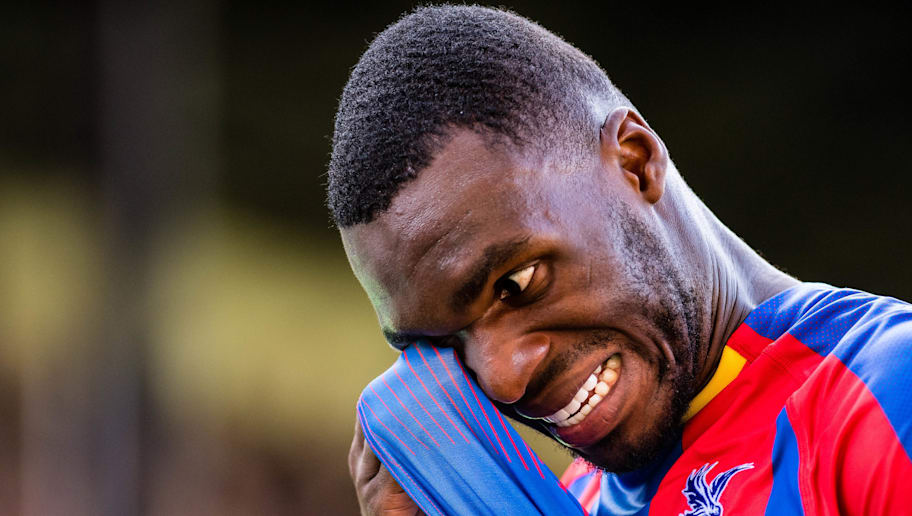 Cast your mind back to last January, and you may recall a transfer window in which Chelsea, under the management of Antonio Conte, attempted to sign any striker who were either strikingly tall or rather on the bulky side.
Naturally, Crystal Palace bulldozer Christian Benteke was linked with the Blues, given his muscular physique and prowess in the air.
Source: Daily Mail 
2. Fernando Llorente – Tottenham Hotspur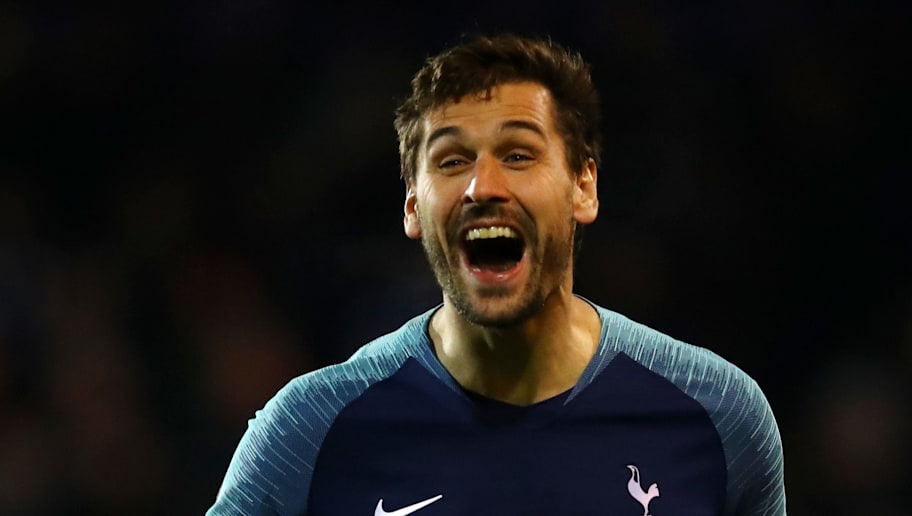 A 6ft 4′ veteran forward who has a penchant for scoring FA Cup goals against sides from the depths of English football? 
Yes, Chelsea were linked with Fernando Llorente, who in all fairness was actually quite the player back in the day.
Source: The Independant  
3. Salomón Rondón – West Bromwich Albion
Now here's a sturdy chap if I ever did see one. 
The Blues were rumoured to be after the Venezuelan international before West Bromwich Albion got relegated and his subsequent loan move to Newcastle United.
Source: TalkSport 
4. Andy Carroll – West Ham United
The Geordie Zlatan Ibrahimovi? let loose on the West London nightclub scene, what could possible go wrong?
Perennially injured, but most importantly, tall striker Andy Carroll was regarded as a Chelsea transfer target last year.
Source: The Guardian 
5. Marko Arnautovi? – West Ham United
Back in 2018 West Ham United's Marko Arnautovi? was tipped for a big move to Chelsea.
Needless to say, it didn't happen, but the player is believed to be on the brink of a big money move to China this January.
Source: ESPN 
6. Edin Džeko – Roma
Hey, this one might have actually turned out pretty well!
Alas, the Bosnian powerhouse turned down a move to Stamford Bridge, opting to remain with Roma.
Source: The Guardian 
7. Ashley Barnes – Burnley To quote tennis legend John McEnroe: "You cannot be serious!"
Yes, multiple Premier League champions Chelsea were linked with a move for former Eastbourne Borough loanee Ashley Barnes. Well I never!
Source: Sky Sports 
8. Peter Crouch – Stoke City
Yes, Chelsea really were linked with Peter Crouch.
To be fair to Crouchy, he's a former England international and scored many a Premier League goal in his day. Still though, not what the Blues really needed!
Source: Telegraph 
9. Islam Slimani – Leicester City
Such was Chelsea's apparent desire to lure in a beefy boy, they were believed to be after Leicester City flop Islam Slimani.
The Algerian striker, now on loan at Fenerbahçe, scored a grand total of eight goals in three Premier League seasons.
Source: Leicester Mercury 
10. Moussa Marega – Porto
Chelsea were tipped to splash out £35m on Porto striker Moussa Marega.
The Mali international was in the midst of netting 23 goals in a season for Porto, but the deal never materialised.
Source: The Sun 
11. Karim Benzema – Real Madrid
Would Karim Benzema really have considered giving up playing for Real Madrid in the Bernabéu to play Europa League football with Chelsea? Unlikely.
Still, it was mooted as possibility.
Source: Diario Gol 
12. Daniel Sturridge – Liverpool Could re-signing Liverpool's injury prone Daniel Sturridge have been the answer to all Chelsea's problems?
No, no it couldn't.
Source: Daily Mail 
13. Josh Magennis – Charlton Athletic
In truth, this was a joke, and a funny one of that.
To poke fun at Chelsea's never-ending quest for a lumpen frontman, Josh Magennis was touted as a possible signing for Chelsea. Shame on you all!
Source: Kent Live 
14. Luis Suárez – Barcelona
Can you imagine? After what he did to our darling Branislav Ivanovi?!
Sadly, Barcelona's Luis 'Chompmaster' Suárez was indeed believed to be on Chelsea's radar for a short while.
Source: The Guardian 
15. Robert Lewandowski – Bayern Munich
Now this one would have been a lovely bit of business!
For what felt like an eternity, we were linked with Bayern Munich's Polish goal-machine Robert Lewandowski, but it never happened. What a gutter!
Source: Daily Star 
16. Andrea Belotti – Torino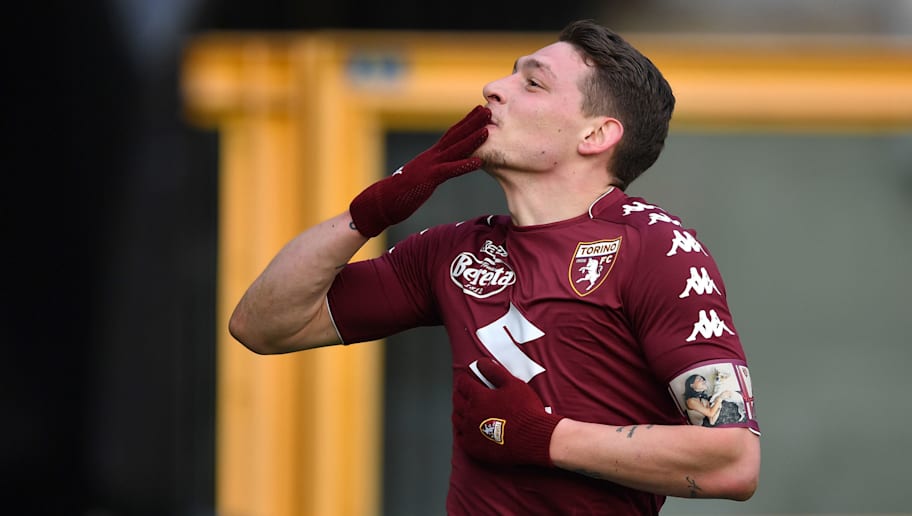 This tiresome saga dragged on for a fair while, and it looked like a dead cert Chelsea would splash the cash on Torino striker Andrea Belotti.
For whatever reasons (financial, I would imagine), the deal never came to fruition.
Source: Daily Mail 
17. Mauro Icardi – Inter
Fingers crossed, the Blues might actually get Inter's Mauro Icardi come the summer 2019 transfer window.
It's been on the cards (pardon the pun) for a long time now, and over the last 12 months it's received a solid amount of coverage.
Source: Daily Mirror 
18. Ciro Immobile – Lazio
Another Serie A striker, Ciro Immobile was rumoured to be ready to leave Lazio in a big money move to Stamford Bridge.
No wonder Chelsea were keen, with the player scoring 41 goals in 47 matches during the 2017/18 campaign.
Source: The Sun 
19. Timo Werner – RB Leipzig Liverpool look like they could be in with a shout of signing Timo Werner
But it was Chelsea who were first believed to have registered an interest in the RB Leipzig man last season.
Source: Express 
20. Krzysztof Pi?tek – Genoa
A relatively fresh rumour, Krzysztof Pi?tek has been recently touted as possible replacement for Morata.
The Genoa man has been in sublime form this season, scoring 19 goals in all competitions so far.
Source: Sky Sports 
21. Dries Mertens – Napoli
I'd imagine the thinking behind this story was something along the lines of:
"Mauziro Sarri brought Jorginho in from Napoli…maybe he'd like to bring Dries Mertens along for the ride too?"
Source: CalcioMercato 
22. Edinson Cavani – Paris Saint-Germain
During the height of his supposed 'beef' with Neymar, Chelsea were tipped as a possible sanctuary for the Uruguayan super striker.
Perhaps understandably, given the enormous wages and transfer fee, the Blues didn't go for it.
Source: Express 
23. Neymar – Paris Saint-Germain
Ah, you know what? Why not throw Neymar in too?
A real load of nonsense this, there was never any chance Neymar was going to relocate to SW6.
Source: Express 
24. Willian José – Real Sociedad
Another Willian at Chelsea?! Scandalous! The #Willianout crowd will simply never allow it.
Still, the Pensioners were thought to be keen on the Real Sociedad man last summer.
Source: Marca 
25. Richarlison – Everton
Back in his days as a Watford player, before his big money move to Everton last summer, Chelsea were said to be after Richarlison.
The mercurial striker is anything but consistent, and the Blues definitely dodged a bullet here.
Source: Watford Observer  
26. Antoine Griezmann – Atlético Madrid
Do we really want the kind of player who, in a moment of unashamed narcism, announces he'll remain at his club via a cringe-inducing video dubbed 'The Decision'.
No – that's the simple answer. Still, Chelsea were again linked with Atlético Madrid's Antoine Griezmann last summer.
Source: Express 
27. Wilfried Zaha – Crystal Palace
Wilfried Zaha is destined to be a big fish in a small pond. He's been excellent at Crystal Palace, but had a miserable time of things in a previous spell at Manchester United.
The Ivory Coast international was tipped to join Chelsea last August.
Source: Daily Mirror 
28. Romelu Lukaku – Manchester United
Remember when Manchester United were a laughing stock and doomed for mid-table medocrity? I miss those days, I truly do.
In the height of José Mourinho's torrid spell, a bizarre rumour linked Romelu Lukaku with a dramatic Stamford Bridge return.
Source: Daily Star 
29. Anthony Martial – Manchester United
Another misfit of the Mourinho era at Man Utd, Chelsea were said to be dead keen on rescuing Anthony Martial from his tricky spell with the Red Devils.
With the 'Special One' sent packing, Martial too is now thriving again.
Source: Sky Sports 
30. Aleksandar Mitrovi? – Fulham
Back to the big boys again, are we?!
Another one fresh off the press, Chelsea are believed to be after Newcastle United-misfit-turned-Fulham-superstar Aleksandar Mitrovi?.
Source: Daily Mirror 
31. Andre Silva – AC Milan
A young striker with no goalscoring history who just flopped at AC Milan? Of course! We'd love to take him off your hands!
For some reason, the Blues were thought to have had an interest in Andre Silva as a potential Morata replacement.
Source: The Sun 
32. Patrick Cutrone – AC Milan
See above listing. Though perhaps less of a flop, it would be fair to say.
He's set to be a star in the future, but there's no way he's ready to lead the line for Chelsea just yet.
Source: CalcioMercato 
33. Callum Wilson – Bournemouth
£75m they want. Seventy-five million pounds for an injury prone, ex-Kettering Town loanee!
Still, he's been superb in the last couple of seasons, and football finances are a bit crazy these days. Maybe it could happen after all…
Source: The Guardian 
34. Gonzalo Higuaín – Juventus
This one looks like it probably is going to happen. Gonzalo Higuaín was an absolute goal scoring gem for Sarri at Napoli, and it would be just lovely if he could do it again at Chelsea.
It's probably going to be a short-term loan deal, but given his advancing years, that's not such a bit thing.
Source: The Guardian 
35. Cristiano Ronaldo – Juventus
Really? Did they really think this was ever, ever going to happen?!
Apparently so. My word.
Source: The Sun 
Let'