Roman Abramovich sealed his takeover of Chelsea in 2003 and wasted little time in splashing his cash. However, it was only after José Mourinho was hired as manager in 2004 that the shopping spree stepped up a level.
Having already signed the likes of Frank Lampard and Petr ?ech before Mourinho's arrival, Chelsea had a spine to build on, and under Mourinho's guidance, the Blues dominated English football. Chelsea won two consecutive Premier League titles and proved to be among the best sides in Europe, but the fact that they had bought their way there didn't sit well with rival fans.
They spent plenty of money, but their investments weren't always smart. There were some enormous successes and some equally huge failures.
Mourinho's first ten signings at Chelsea are a real mixed bag, so let's have a go at ranking each of those new faces.
---
10. Nuno Morais Ah yes, Nuno Morais. The Nuno Morais. We all know who he is. We totally do. Promise.
For those who need a refresh, Morais was a 20-year-old defensive midfielder who impressed Mourinho enough during a trial to earn a permanent contract. He made nine appearances over three years – a combined 148 minutes – before being shown the exit door.
---
9. Ji?í Jarošík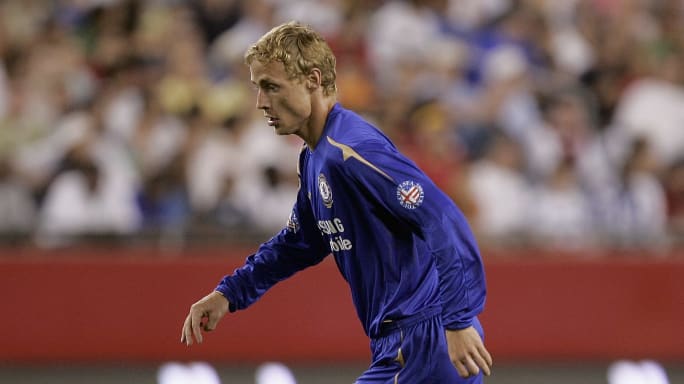 A £3m arrival from CSKA Moscow in January 2005, Ji?í Jarošík arrived at Stamford Bridge to very little fanfare and left to even less.
He made enough appearances to earn a Premier League winner's medal that season, but was quickly shipped off to Birmingham City when Chelsea found Michael Essien – a midfielder who was actually good enough for the club.
---
8. Lassana Diarra Imagine N'Golo Kanté. Now imagine what Kanté would look like if he was really, really average at football. You've got Lassana Diarra.
Touted as the next Claude Makélélé, Diarra rarely threatened to break into the first team during his two years with the club, and fans were so impartial to the Frenchman that they didn't even care he chose to join Arsenal in 2007.
---
7. Asier del Horno The only thing Asier del Horno is famous for is being utterly tormented by Lionel Messi in February 2006.
After being flat-out bullied, Del Horno proceeded to kick his way into Messi's soul. He wasn't sent off for nearly snapping the Barcelona man's legs, but was given his marching orders after just 37 minutes anyway. Unsurprisingly, he was sold at the end of the season.
---
6. Mateja Kežman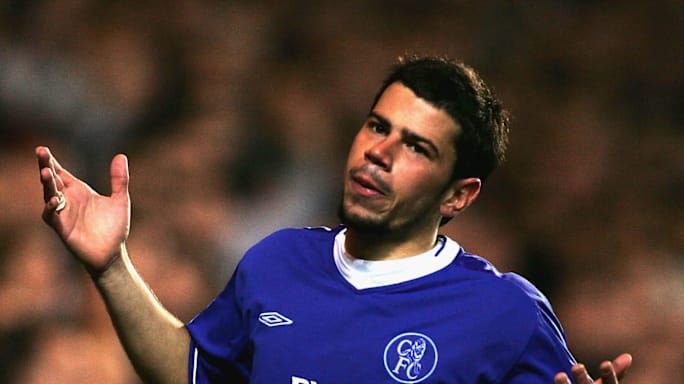 Chelsea's love of destroying strikers in the Abramovich era began with Mateja Kežman, who wore the number nine shirt following his £5.3m move from PSV Eindhoven.
He was supposed to be great but ended up being bang average, netting seven goals that year before being sold to Atlético Madrid for the same £5.3m fee. No harm done.
---
5. Tiago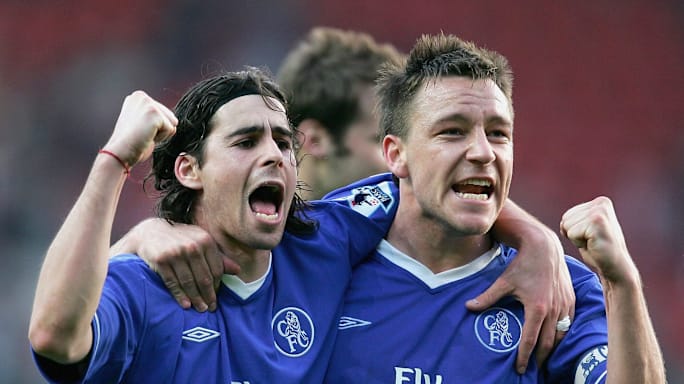 Another of those who only lasted one year at the Bridge, Tiago was actually really impressive for Chelsea and looked to be great value for his €15m price tag.
He played 34 league games and lost just once, which works out as 2.94% of his appearances – the lowest percentage of any player in league history who played more than 20 times. However, that wasn't enough to save him from Essien, so Tiago was shipped off to Lyon.
---
4. Arjen Robben Arriving from PSV 12 days before Kežman was Arjen Robben, whose time at the Bridge was short but sweet.
He and Damien Duff were two of the best wingers around, and he won the Premier League in two of his three seasons at Chelsea, but was sold to Real Madrid for a tidy profit in 2007.
---
3. Paulo Ferreira Mr Reliable. Paulo Ferreira became the first signing of the Mourinho era when he sealed a £13.2m move to follow the boss from Porto, and he remained at the club until his retirement 2013.
The right-back wasn't always a starter, but he was always ready to step up and put in a solid performance, and he deservedly lifted three Premier League titles before calling it quits.
Side note: remember when Chelsea needed two goals in eight minutes against Manchester United in the 2010/11 Champions League quarter-final and Carlo Ancelotti decided it was a good idea to bring on Ferreira, who scored just twice in 217 appearances for the club? Good times.
---
2. Ricardo Carvalho When you talk about the best centre-backs in Premier League history, you have to mention Ricardo Carvalho – a £19.85m signing from Porto in July 2004.
Alongside John Terry, Carvalho was part of the 2004/05 side who conceded just 15 goals all season en route to glory. 15.
He eventually lost his place in the team to Alex and left to join up with Mourinho at Real Madrid in 2010, bringing six years of stellar service to an end.
---
1. Didier Drogba Surely it's not even legal to mention Nuno Morais and Didier Drogba in the same list?
Mourinho was adamant that he only wanted to work with the Ivorian, famously telling Abramovich to shut up and fund the deal without asking questions. The owner obliged and shelled out £24m to bring Drogba to the Bridge. What a deal.
Drogba blossomed into one of the greatest strikers in Premier League history, scored 164 goals in all competitions and led Chelsea to 2012 Champions League glory almost single-handedly. The term 'legend' doesn't do him justice.
---
Let'