Getting old isn't fun. You're burdened with more and more responsibility, your body doesn't quite work like it used to and you look like a fool buying a jumbo-size box of Coco Pops at the supermarket.
Luckily, however, some people have shown us that ageing isn't all bad.
While some footballers fall by the wayside as the clock ticks down on their short careers, others age like fine wines. Thriving on the experience and confidence they've accumulated over countless years, they simply turn into a different animal when they hit 30 – much to the surprise and admiration of most football fans.
There are plenty of examples of world-class footballers in the Premier League who are currently doing their best to defy the ageing process, seemingly only getting better with every passing year.
With that in mind, 90min takes a look at these heroes offering hope to us all…
---
Cesar Azpilicueta – Chelsea While Frank Lampard has been celebrated for his youthful revolution at Stamford Bridge, one of Chelsea's best players this term has been the captain that's led the youngsters. A consistently steady pair of hands, the 30-year-old is everything you'd expect your skipper to be.
The Spaniard's efforts on the pitch and in the dressing room have helped the Blues during a difficult transitional period, and Azpilicueta's importance to Chelsea cannot be undermined.
---
Pierre-Emerick Aubameyang – Arsenal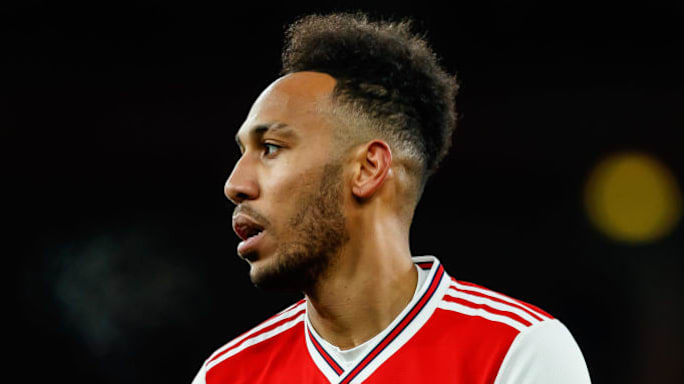 While his days appear to be numbered at the Emirates, Arsenal's surprise skipper is certainly still capable of mixing it with the best. The forward is by far and away the Gunners' top scorer this term and transfer rumours linking the 30-year-old with Barcelona show just how good he still is.
It may have been a difficult season for the north London club, but that hasn't stopped Aubameyang scoring at free will.
---
Chris Basham – Sheffield United
Proving that good things come to those who wait, even Basham himself wouldn't have predicted such a mighty rise to the top with Sheffield United this season. Having been a League One player with the Blades in 2017, the centre-back must have thought his days facing the big boys were long gone.
But, under the masterful tutelage of Chris Wilder, Basham has been thoroughly impressive alongside his two centre-back partners this season, offering us a little reassurance that hard work does indeed pay off.
---
Sergio Aguero – Manchester City If you ever want to feel completely and utterly inadequate, just take a look at Sergio Aguero – excluding the current hairdo, of course.
The 31-year-old has shown unbelievable consistency throughout his Premier League career, breaking records and defenders' spirits with aplomb. The Argentine has been rampant yet again this season and shows zero signs of slowing down in the near future – much to the despair of centre-backs across Europe.
Has there ever been a better Premier League striker? Perhaps not.
---
Robert Snodgrass – West Ham West Ham have had another terrible season. It's been pretty awful and there's absolutely no hiding from that. In fact, it could get worse yet.
But, one small silver lining has been the standout performances of Snodgrass.
The 32-year-old Scotsman has popped up with some important goals and assists – including a three-goal contribution against Brighton earlier in the season – and still has a wicked left foot on him.
---
Jonny Evans – Leicester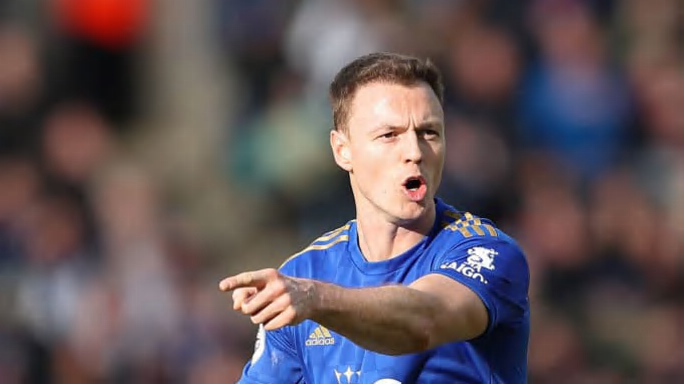 A calming influence at the heart of Leicester's defence, this wise old oak tree has been playing out of his skin this season.
Not only do Leicester boast one of the best defensive records in the Premier League, but their solidity at the back hasn't compromised their attacking principles. The 32-year-old has been crucial to the Foxes' success, perfectly complementing the enthusiastic Caglar Soyuncu.
He must have learned everything he knows from Tony Pulis, eh?
---
Joao Moutinho – Wolves Despite being 33, Moutinho has played well over 40 games this season as Wolves have had to juggle domestic and European football. During this time, the midfielder has shown no signs of wear and tear, instead proving to be the beating heart of Nuno Espirito Santo's engine room.
His assists tally is impressive, but the standard of the former Monaco man's overall play is what makes him stand out from those around him in the centre of the park.
---
Jamie Vardy – Leicester Proving that a diet made up almost entirely of Red Bull can't be that bad for you – please don't try at home – the 33-year-old is still banging in goals for Leicester like he's just turned 21.
What's equally as surprising as his goal tally is his pace, which many thought would be long gone by the time he reached such a ripe age. Instead, Vardy is quicker, stronger and even more clinical than ever, without losing his characteristic sh*thousery.
His consistency has been crucial in the resurgence of Brendan Rodgers' Leicester over the course of this season and we would love to see the forward come up against Sergio Ramos in the Champions League next year.
---
Gary Cahill – Crystal Palace A massively underappreciated member of Chelsea's defence, Cahill was picked up by Crystal Palace for free last summer. Proving to be another astute piece of business from Roy Hodgson – who isn't ageing too badly himself – the 34-year-old has showcased his qualities and leadership throughout the campaign.
The Eagles have one of the stronger defences in the Premier League and that's in no small part down to the revival of Cahill.
---
James Milner – Liverpool
Whatever pills James Milner is taking, I want some.
Still running himself into the ground all over the pitch at 34, nothing can stop Liverpool's utility man. Admittedly he may be playing less minutes, but the quality and consistency he exhibits when called upon is nothing short of remarkable, and still somehow reminiscent of his early days at Leeds.
About to become a Premier League winner for a third time with a second club, he's probably still got enough in him to lift a couple more.
---
Lukasz Fabianski – West Ham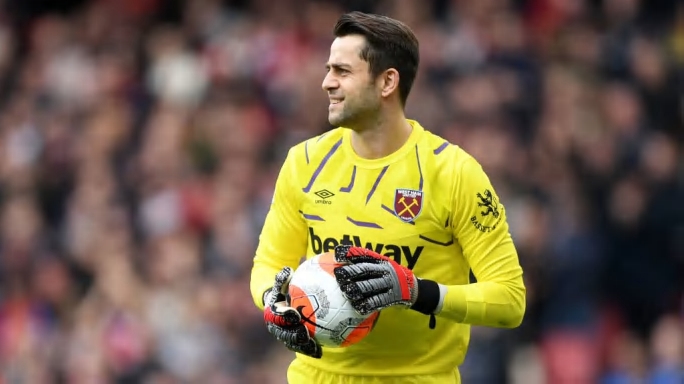 Remember Roberto? Remember David Martin? Well, that's the nightmare you have to endure when you don't have Fabianski.
Consistently a saving grace for West Ham – bar one almighty mistake against Liverpool earlier this term – the Polish international's importance to the Irons has been proven by his untimely absences this season.
Just imagine where the Hammers would be without him.
---
Fernandinho – Manchester City
When you look at Manchester City without Fernandinho, you only then realise just how integral he is to Pep Guardiola's side.
Due to defensive injuries and poor recruitment, Fernandinho has been forced to play at centre-back for the majority of the season – performing admirably for the most part. However, the 35-year-old is much more comfortable in midfield and is still some way ahead of his future replacement Rodri in terms of both quality and consistency.
Arguably irreplaceable for the Sky Blues, the Premier League stalwart is still able to compete with the best midfielders in world football.
---
Let'