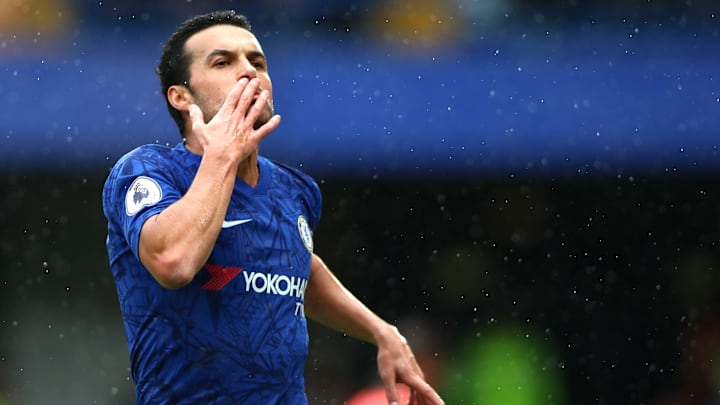 Pedro is set to conclude his Chelsea career in the next few weeks as he is unwilling to sign a short-term extension that would see him finish the remainder of the 2019/20 Premier League campaign.
As one of a number of players out of contract at the end of June, Pedro has found himself in a position of uncertainty after the coronavirus halted football, forcing new negotiations to take place in order for players to conclude the season.
The rumours have been swirling about where the Spaniard would move to upon the expiry of his current deal, and as per The Athletic, finding a new club has had unfortunate repercussions on his Blues career.
It's stated that with a two-year deal at Roma agreed for when he leaves Stamford Bridge – worth £56k-a-week – Pedro is now 'unwilling' to pen a new short-term contract with Frank Lampard's side over fears of sustaining an injury ahead of to his Serie A move.
He will likely only be available for the next three matches against Aston Villa, Manchester City and West Ham. Whether Lampard chooses to play him, however, is another matter.
Pedro's decision follows the news of Ryan Fraser doing likewise. The Scot has opted against a similar deal with Bournemouth, as he too harbours fears over suffering an injury before the end of the season that could hamper his chances of joining a new club.
Now 33, a two-year stay with Roma offers Pedro the chance to continue playing top flight football in the latter stages of his career, as well as a £2.9m-per-year pay packet.
It's a call that a number of other soon-to-be out of contract players are facing, and one we'll likely see repeated over the coming weeks.
For more from Ross Kennerley, follow him on Twitter!
Let'