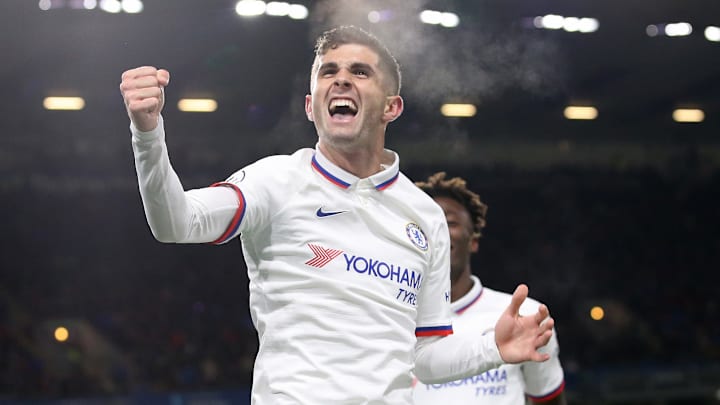 Christian Pulisic has played down comparisons with former Chelsea superstar Eden Hazard, instead insisting he's just focussed on being himself and not replicating anyone else.
The American has been one of the Premier League's in-form stars following the restart in June, scoring in Chelsea's first two games back, before winning a penalty in their latest match against Watford.
It was after the Watford match, which Frank Lampard's side won 3-0, that Pulisic was asked about comparisons with Eden Hazard by Sky Sports.
"Eden was an incredible player for Chelsea and is a world class player so I'm not going to try to compare myself to him. I'm just going to try to be my own player and hopefully the fans like that guy," he said.
Hazard left Chelsea after seven successful seasons to join Real Madrid in 2019, with Pulisic arriving shortly after the Belgian's departure.
The 21-year old has helped usher in a new era of youth at Stamford Bridge, with manager and club legend Frank Lampard placing emphasis on the younger players in the squad – something the Blues have been criticised for neglecting in the past.
Pulisic added: "I feel confident in my game right now and I'm happy to be on the field to help my team. I'm just going to continue and keep my confidence high."
Chelsea are currently embroiled in a Champions League qualification race with Manchester United, Leicester and Wolves with all four sides separated by six points.
A Champions League finish would be a solid achievement for a Chelsea side many had tipped to struggle this season. However. it it won't be easy for the Blues, something Pulisic admits himself.
"This is going to be close, but we're going to fight until the end. Hopefully we can do it," he added.
Let'