Paul Merson says Chelsea are in desperate need of a new striker this summer but it won't be Harry Kane, who won't want to tarnish his Tottenham legacy by moving to Stamford Bridge.
Chelsea are currently ninth in the Premier League, 10 points off fourth-placed Newcastle.
A 0-0 draw with Fulham last Friday again dented their hopes of turning around their season in a bid to finish in the European places.
This result came off the back of a £323m splurge on eight players in January – that's more than the clubs in the Italian, German, French and Spanish top flights combined.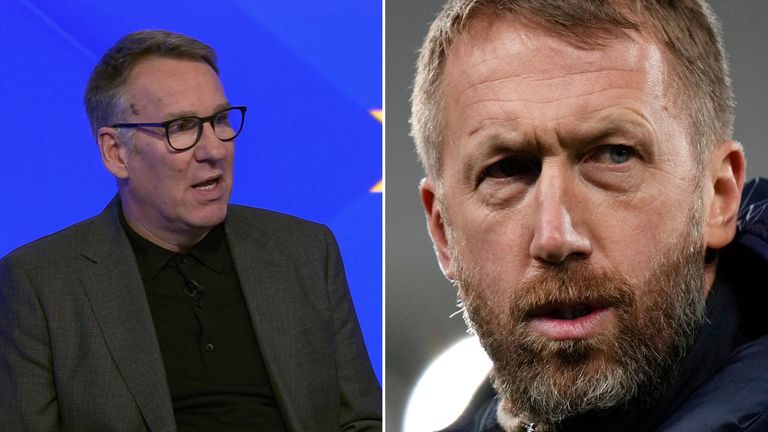 However, Merson, speaking in his exclusive skysports.com column wasn't surprised by the result, insisting Graham Potter needs time to get his squad to gel.
The Sky Sports pundit also suggested the spending isn't over as Chelsea need to bring in a striker in the summer. Could that be Harry Kane?
Read on for the Magic Man's thoughts in full…
'It's going to take time at Chelsea'
Paul Merson says it will take time for Chelsea's new signings to gel together and says Mykhailo Mudryk shouldn't have played against Fulham if he was unwell.

I wasn't surprised by Chelsea's draw with Fulham.
Fulham are a good team. They are disciplined and they aren't where they are in the Premier League through luck alone.
Just because you buy a load of players for a lot of money it doesn't mean you put them out on the pitch and win.
You've got to work on team pattern and you've got to get used to playing with each other. Otherwise, people wouldn't watch football because the best teams would just win all the time.
It needs time at Chelsea, and it will take time to get it right.
What Chelsea do need to do is try and get it right for the Champions League. That is Chelsea's season right now.
Chelsea's next five fixtures…
Feb 11: West Ham (A) – kick-off 12.30pm
Feb 15: Borussia Dortmund (A) – kick-off 8pm
Feb 18: Southampton (H) – kick-off 3pm
Feb 16: Tottenham (A) – kick-off 1.30pm, live on Sky Sports
March 4: Leeds (H) – kick-off 3pm
'It's hard to win top prizes without a striker'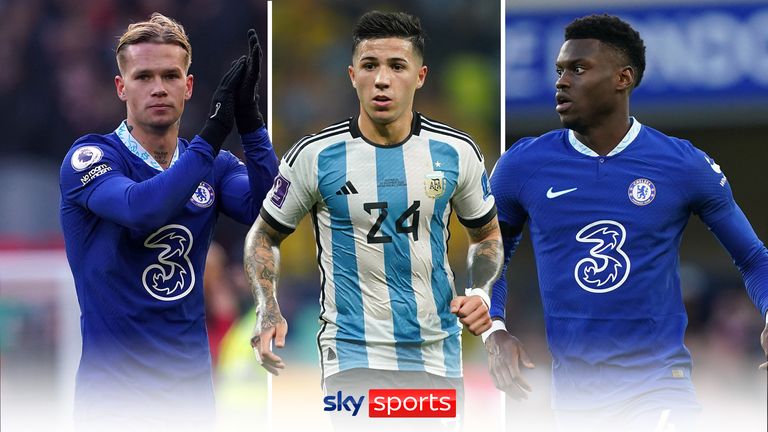 For me, it's hard to win trophies without a striker.
I said from day one of the season that Chelsea would struggle because they aren't going to blow teams away without a goal scorer.
And if you look at their results, that has been the case. They haven't blown anyone away and teams are always in the game with Chelsea.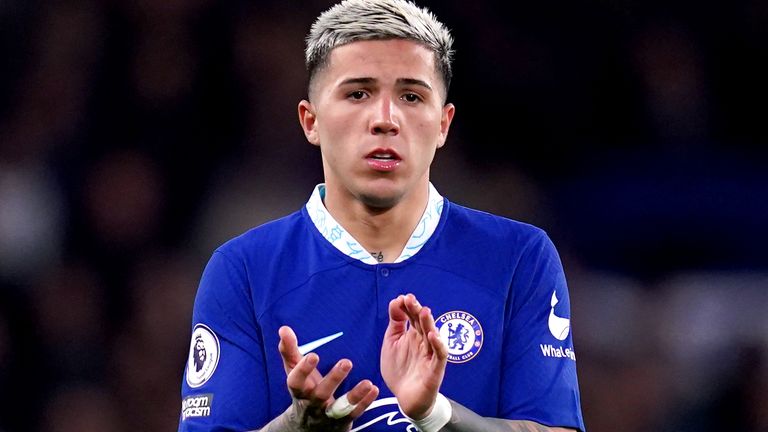 We saw it earlier in the season against Tottenham. Chelsea dominated the game and created so many chances, but Tottenham popped up with an equaliser in added time. If Chelsea had a striker they'd have won that game, scoring five or six.
In the end, missing those chances came back to bite Chelsea with Kane scoring with basically the last kick of the game.
And there are more examples of games like that for Chelsea this season. Bournemouth at home they won 2-0 but should have put the game to bed much earlier. Towards the end of that one, if Bournemouth had scored, there would have been drama which could quite easily have been avoided because it should have been 4-0 or 5-0.
'Kane is staring all clubs in the face, but would he go to Chelsea?'
Harry Kane's record-breaking 267th goal for Tottenham, seen from all angles.

Chelsea haven't got that natural goal scorer.
For all the great talent they do have, you do need that natural striker in front of goal who is going to get a goal out of nothing.
We've seen this with Harry Kane and Tottenham for two weeks in a row. He has just won Spurs six points through unbelievable finishing against Fulham and Manchester City.
Chelsea haven't got that player, and there are not a lot of them around in the world of football.
Graeme Souness, Micah Richards and Jamie Carragher debate what Harry Kane's legacy will be when he ends his career, and whether or not he needs to win trophies to be considered amongst the greats.

They did bring in David Datro Fofana, but you don't know if he's going to be top drawer or not. It's a big ask for him to come straight in and score 20 goals a season in the hardest league in the world.
It's a hard one. Everybody wants a centre forward, but Chelsea do need to get one.
The one that is staring everybody in the face is Kane.
But I don't think he goes to Chelsea because of his Tottenham legacy, which I feel he'd lose if he moves to Stamford Bridge.
What's next for Chelsea?
Chelsea visit their lowly London rivals West Ham in the Premier League on Saturday February 11. Kick-off is at 12.30pm.
'Arsenal have to bounce back against Brentford'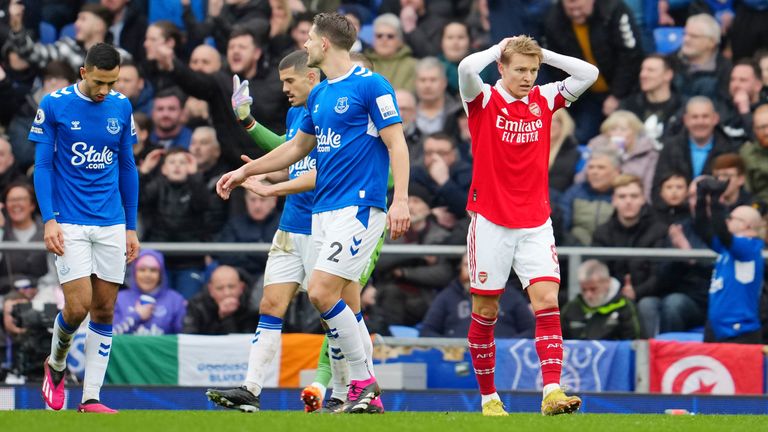 Arsenal are not going to win every game.
They were always going to lose games, but now, after the Everton defeat, it is how you respond.
Now, Brentford at home on Saturday is the biggest game of the season. They have to win the game.
If you start backing up defeats with draws or another loss, it soon mounts up and before you know it, the table looks completely different.
So, you have to bounce back.
Arsenal's next five fixtures…
Feb 11: Brentford (H) – kick-off 3pm
Feb 15: Man City (H) – kick-off 7.30pm
Feb 18: Aston Villa (A) – kick-off 12.30pm
Feb 25: Leicester (A) – kick-off 3pm
March 1: Everton (H) – kick-off 7.45pm
'Arsenal didn't look up for Everton game'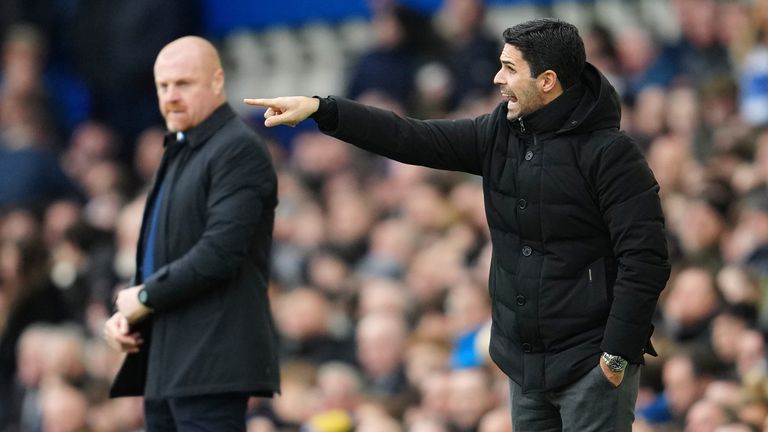 There are ways of losing.
How Arsenal lost at Man Utd earlier in the season was unlucky and I thought they deserved something from the game. However, against Everton, they didn't deserve anything.
Arsenal were not moving the ball like they usually do. Martin Odegaard was taking too many touches on the ball, which is unlike him.
They were not popping the ball about quickly and their play was slow.
I said before the game that if Arsenal turned up with the right attitude, they'd win 3-0, but if they didn't have the right attitude, I thought they'd get beat.
I'm not sure what they expected? It was pretty obvious what they were going to get from Sean Dyche's Everton.
It just didn't look like they were up for the game.
'Arsenal don't need to panic'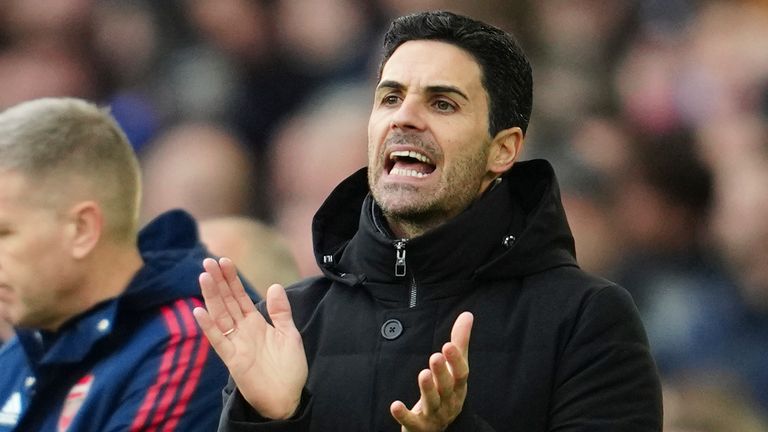 This is no time to panic for Arsenal and Mikel Arteta, however.
It was the perfect game for Everton and the worst possible game for Arsenal. Goodison Park was back to what it was like when I used to go there in my career.
It was always a hard place to go, and they were always in your faces, never giving you any time on the ball. But if Eddie Nketiah scores his first-half chance, it's a different game. I think Arsenal go on to win the game from there.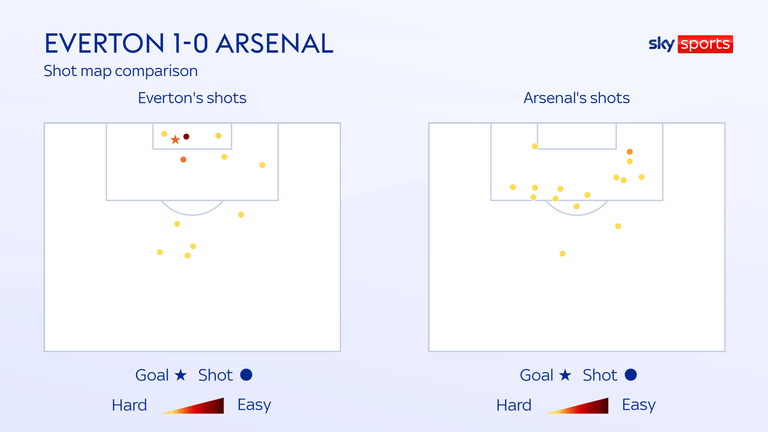 That's what we always talk about, though. It is very thin margins at the top level.
Arsenal would have won the league on Saturday with a win at Goodison Park. With what happened with Man City at Tottenham on Sunday, it would have all been wrapped up in my opinion.
They are the fine margins you are dealing with at this stage of the season.
'A win against Brentford sets up City clash'
That's why the Brentford game is so important on Saturday.
Lose a second game on the trot and the danger is that it all starts to go pear-shaped.
However, win it and there is no damage done at all before Man City travel to the Emirates.
You don't want to lose to Brentford and then have to go and beat Man City.
It becomes a different game and a different pressure.
A response and a win against Brentford will create confidence again. On the other hand, a second defeat creates doubt and then the last team you want to face next is City, no matter how they are playing.
What's next for Arsenal?
Arsenal continue their title bid when they host Brentford on Saturday February 11 at 3pm.
CyberSEO.net – ChatGPT autoblogging and content curation plugin for WordPress